Vintage audio
Posted by Andrew Lydecker on
Ok, it's not automotive in nature, but I still have an interest in vintage audio and it's one thing I keep a lookout for when I'm out and about.  I found these at a local Salvation Army thrift store. 
One pair of Akai SW-170a loudspeakers. They were made in 1971 by Akai of Tokyo - a company known for their high quality reel to reel tape decks. They feature 6 speakers in a 5-way design including a 15 inch woofer, a 5 1/2 inch midrange, a horn tweeter, a 2 1/2 inch super tweeter, and two 3 inch super dome tweeters.  All these speakers together produced a frequency range of 20Hz to 23kHz.  There were at least four other models in this series, including SW-157, SW-161, SW-175 and SW-177, and the 170s were the top of the line.
This particular pair turns out to be in good working order, with only minor cosmetic issues like scratches and a small area of missing veneer.  The sound is characteristic of 1970s vintage hifi equipment - very loud bass almost to the point of boomy, and a muted higher end with a somewhat undeveloped stereo image.  Compared to a pair of 15 year old Polk Audio speakers, they sound fuller with better bass but with a weaker top end and stereo image.  Not better, but not necessarily worse, either.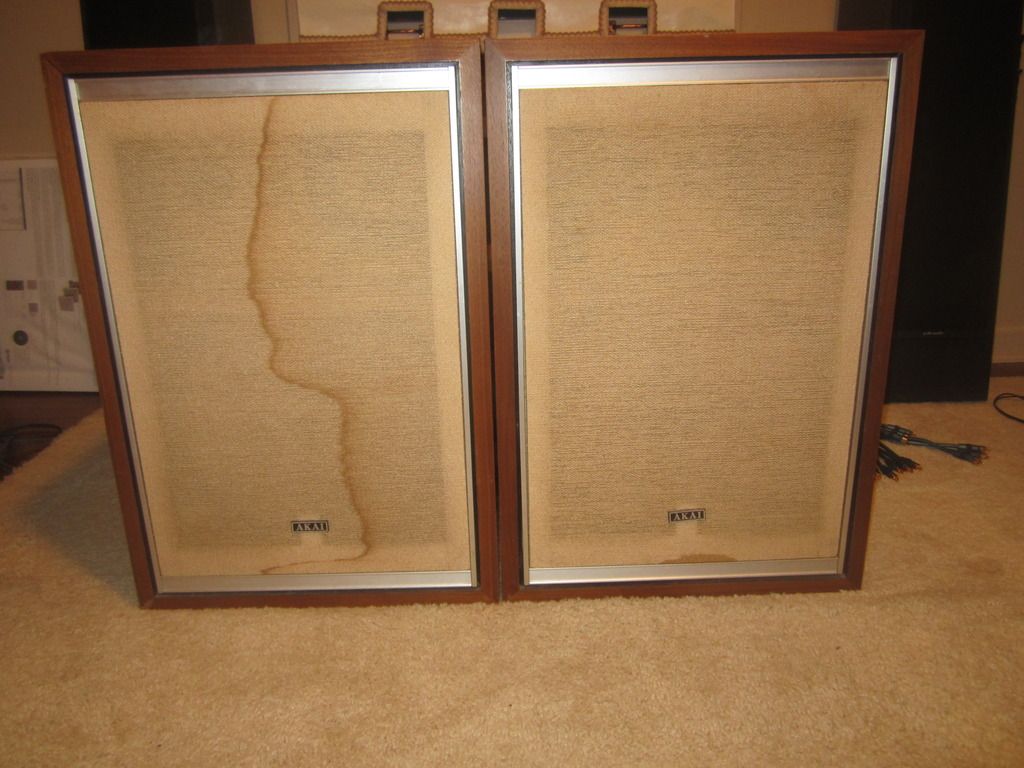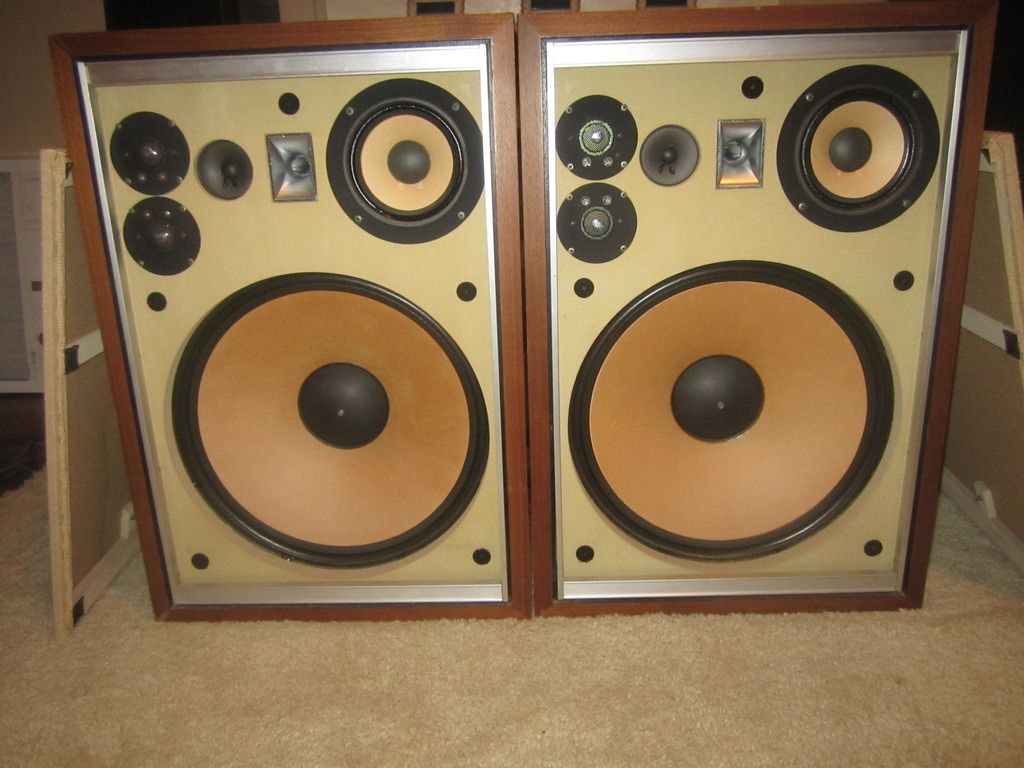 ---
Share this post
---
---
---
0 comment